This is the second post of our blog series on home staging. For the first post, search for Making your home staging a hit in 2021.
Room-wise home staging tips.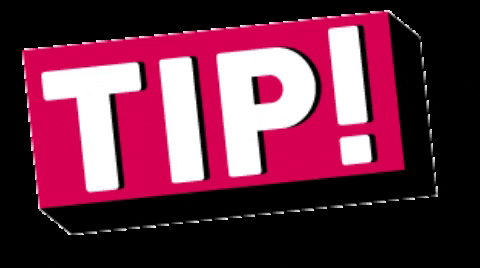 This post assumed you've read our first home staging post, and know:
What a home staging is.
Who should do it, and why.
What are the basic principles that can make or break your home staging.
In this post, we will go through actionable tips and tricks on steps to take in individual rooms of your home, to make your home staging a hit.
Blog overview
To best understand how to implement these room-wise tips on home staging, we will:
Briefly go through the principles behind a successful home staging, and then…
Go through the home staging room-wise tips and tricks.
Let's begin!
The basic principles behind making your home staging a hit
Here they are:
Your home must look clean (as in no dirt or shabby surfaces).
Your home must look uncluttered.
Your home must be de-personalized (as in no personal items like family photographs).
If you have pets, remember to get rid of fur, litter boxes, etc.
The question is, how to implement these in individual rooms in your home?
Let's see!
Front door
Use a pressure washer to remove dirt and grime that typically collects along the side panels.
Give it a fresh coat of paint.
Clean or replace the welcome mat. Get a welcome mat if you don't have one.
If you have a number plate, see if it can be read clearly, If not, change it.
Kitchen
Clear all clutter from countertops.
Make sure there are no waste pieces of food lying around.
Check for oi, sauce, and condiment spills.
Ensure the bins have a garbage bag inside.
Give the sink a good wash.
Bathroom
If you have a tiled bathroom floor, scrub it, paying special attention to the gaps between the tiles.
Clean the bottom of the sink(s).
Make sure the mirror(s) are completely clear.
Ensure hanging towels, if any, are not dirty.
If there is mold anywhere, wash the area with a baking soda solution, and then use a knife scrubber to remove the mold completely. Remember to wear gloves when dealing with mold.
Think about adding an air freshener.
Living room
Remove all personal photographs. If you feel the wall or shelf looks bare, you can think about investing in some artwork.
Dust shelves and cupboards, especially in the corners.
Remember to clean under the sofa.
Position most chairs, tables and sofas into groups so that people can sit together and have conversations.
Think about adding a rug to the floor if it looks bare.
Bedroom
You can think about adding a relaxing colour (like green) to your bedroom (to the walls).
Ensure the pillows have pillow covers.
Remove extra pillows from the bed.
Unclutter nightstands and remove personal items.
If your home doesn't have a home office room, create a corner in the bedroom itself as a home office.
Home Office
Remove all files and personal items of work.
Keep the laptop.
Ensure windows have proper curtains.
A few pieces of paper in the bin is fine, but remove food waste, and anything else you've thrown in there.
Keep some books or files in all the shelves, cupboards etc to show off the storage spaces.
Storage room
Reduce the items in the room to show the empty storage space.
Ensure whatever is in there is packed in boxes.
See that there are no stray items lying around.
Fix broken lights.
Furniture (all rooms)
Make a list of all your furniture, room-wise.
Select your best ones – the ones you feel will appeal maximum to viewers (e.g. a built in bookcase).
Keep those furnitures.
From the remaining pieces of furniture, remove a few. This helps the rooms look larger and more spacious.
Always position furniture so a path to the exit of the room is clear.
If a wall looks bare, instead of hanging artwork from it, you can also install a shelf on it. This increases storage capacity.
Further reading
For more ideas and better understanding of home staging, refer to the following blog posts:
Making your home staging a hit in 2021 is the first post of our blog series on home staging. It will give you a basic idea of what home staging is, who should do it, and what the basic principles of a successful home staging are.
5 Home Cleaning Tips will prove extremely useful for cleaning your home for the staging.
8 air-cleaning plants you must keep in your home tells you which plants you can use to freshen up the rooms.
Green interior design ideas for your home will prove useful if you want to appeal from the green design POV.

Finally, consult the top 5 interior design apps post to see which apps can help you stage your home.