Part II of our 2-part series on open floor living in Bangladesh
In the previous blog post, "Your Introduction To Open Plan Living In Bangladesh", we gave an idea of what open plan living is, and what its pros and cons are.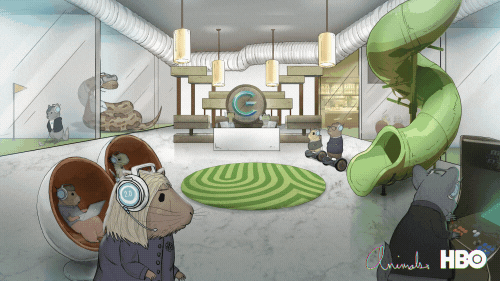 In this blog, the second and final one of our 2-part series on open plan living, we will take a look at some tips and tricks on how you can actually implement open plan living in your home.
Tips and tricks for creating an open floor plan in your home
Here is how we will approach the topic.
First, we will do a brief recap of what open floor plans are and the pros and cons (basically the previous post).
Followed by the tips and tricks for creating an open floor plan in your home…
'Float' your sofa
Use rugs to create 'zones'/'areas'
Get a round table
Use overhead lighting
Don't use furniture that's too large
And finally, we will check out how to best discuss open floor home decor with your home designer.
Quick recap – what is open plan living and what are its pros and cons?
Open floor living, also known as open floor planning AND as open concept living, is a way of organising your home in which your home has a number of functional areas instead of different rooms.
In other words, the concept of different rooms (like dining room, living room) separated by walls is replaced with different areas (like dining area, living room area) in the same room.
The main idea is to have visibility stretched across as much of your home as possible (obviously some rooms like the bathroom will remain walled off and private).
The main pros of the concept are that it makes your home look larger and promotes the feeling of togetherness among those living in it.
The main con of the concept is that it works best for smaller to medium sized homes.
With that in mind, here are some tips and tricks to help you create an open floor home layout.
'Float' your sofa
To make something 'float' is interior design jargon for placing something in the middle of a room, rather than against a wall.
So, instead of placing your sofa against a wall, put it in the middle of the room.
This can create a kind of 'route' for traffic…people will not want to step in front of you while you're on the sofa having a conversation, will they?
Plus, it creates a so-called 'focal point' inside the room.
Use rugs to create 'zones'/'areas'
Remember the main idea of an open plan layout is to have different functional areas within the same room?
One way you can do that is by using rugs to mark each area.
In most cases you can mix and match rug colours, but if you're unsure, stick to a similar colour palette.
Pro tip: Some rugs that are on the more colourful side can add depth to a small room.
Get a round table
Round tables are a great approach to creating an open floor layout in your home.
They can help create sides in a non-round (square or rectangular) room, and make the corners self-contained.
Pro tip: If you're going for round tables, try to opt for some built-in storage space in the room, as they complement each other well.
Use overhead lighting
Overhead lighting, especially ones with decorative elements like pendants, are very useful in drawing attention towards particular areas of the room.
You can locate overhead lighting over those parts of your room that you want to accent (highlight).
Don't use furniture that's too large
Remember, one of the main reasons we like the open layout concept is that people can look out across the room and get the impression it's large in size.
That's why you should avoid going for furniture that's too large or tall. Especially in the middle of the room. If you do, it will obstruct the view across the room.
Discussing open plan decor with your interior designer
As we have noted, you need to be careful while planning an open plan living space.
In particular, the issue of how to deal with load-bearing walls needs to be looked at.
Plus of course you will have your home decor choices. Make sure you discuss all of this with your interior designer.
And you would do well to work only with the best interior designer in Bangladesh to turn your dreams of open plan homes into reality!
Further reading
To better grasp the concept of the open layout home, and how you can create such a layout in your own home, you can refer to the following blog posts.
Your introduction to open plan living in Bangladesh will give you a better idea of what open plan living is.
We have given a brief recap here, but if you want to understand it in more depth, refer to that post.
2022 home design trends can give you a good idea of current and upcoming home design trends this year, which can help you improve your home design and layout.
How you can design which furniture you should keep is important if you're planning on removing existing furniture and getting replacements as you create an open concept layout.
10 wall decor ideas to style up your space is important to really have innovative wall decor in your open floor home design.
And finally, tips can decorating a small space in 2021 will give you ideas on decorating the smaller rooms that won't be a part of your open layout.